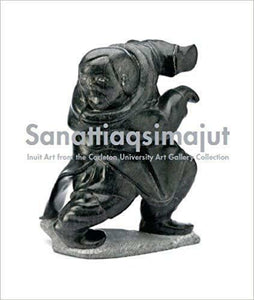 Sandra Dyck, Ingo Hessel et al,
G.T. Putman's Sons, 1928
hardcover w/jacket, 232 pages
125 illustrations
11 X 9 inch hardcover

brand new copy Ottawa's Carlton University Art Gallery holds one of the finest Inuit art collections in the country.
This profusely illustrated hardcover publication features over 100 works - each one reproduced in fill colour - ranging from sculpture to drawings and prints, all of which are "Sanattiaqsimajut", or "things that are finely made".